KAWAI 1960 to 2009
All Grand Piano Models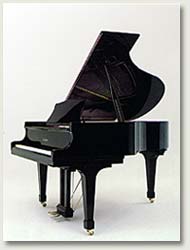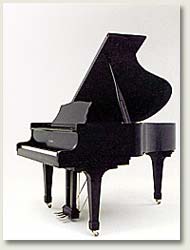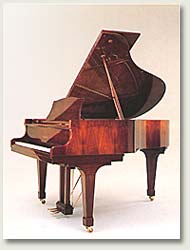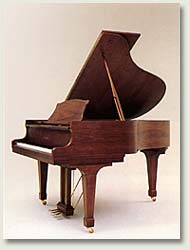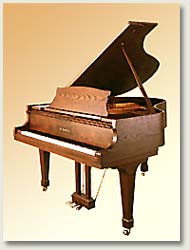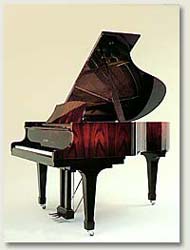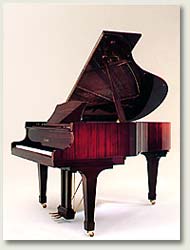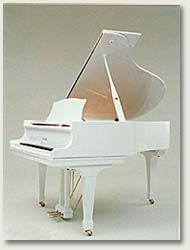 Models in the same row share string scales and basic dimensions. Some parts may be interchangeable.

GM/GE KG GS Artisan RX Limited Model letter designations run in the following order:
OLDEST = KGC, KGD, KGE, KGA = NEWEST

Models in bold type are current production.
Size
Old
GM/GE
KG
GS
Artisan
RX
Limited
4'9"
GM-1
5'0"
GM-2A
5'1"
GE-1A
5'1"
350
KG-1C,D
5'4"
KG-1E,A
RX-1
5'7"
GE-2
5'9"
GE-3
5'10"
500
KG-2
RX-2
6'1"
600
KG-3
6'1"
GS-30
GS-40
6'1"
R-O
RX-3
6'5"
R-1
RX-5
6'5"
RX-A
6'8"
650
KG-5
6'9"
GS-50
GS-60
7'0"
R-2
RX-6
7'4"
750
KG-6 KG-7
7'5"
GS-70
8'2"
GS-80
9'1"
800
KG-8
GS-100
9'1"
EX
MODEL CLASSIFICATION
Model letter designations run in the following order: OLDEST = KGC, KGD, KGE, KGA = NEWEST
VERTICAL PIANOS

GRAND PIANOS

Model

Type

Model

Type

Model

Type

1

501

F

46

CX-4S

C

1

EX

RX

2

502

F

47

CX-5

C

2

GE·1

RX

3

502 S

F

48

EX-5H

X

3

GE·1A

RX

4

503

F

49

CX-5N

C

4

GE-2

RX

5

504

F

50

CX-8

C

5

GE-3

RX

6

505

F

51

CX-9

C

6

GE-20

RX

7

506

F

52

CX-9T

X

7

GE-30

RX

8

601

F

53

CX-10

X

8

GM-1

GM

9

602

F

54

CX-21D

X

9

GM-2

GM

10

603

F

55

CX-21H

X

10

GM-10

GM

11

604

F

56

K-110

C

11

GS-30

RX

12

605

F

57

K-115

X

12
GS-40
RX

13

606

F

58

K-121

X

13
GS-50
RX

14

706

F

59

K·18E

X

14
GS-60
RX

15

708

F

60

K-20E

T

15
GS-70
RX

16

802

F

61

K-25E

X

16
GS-80
RX

17

803

F

62

K-30E

T

17
GS-100
RX

18

804

F

63

K-50E

T

18
KF-1
RX

19

902

F

64

K-60E

T

19

KG-1A

RX

20

906

F

65

K-70E

U

20
KG-1C
RX

21

C-107

T

66

K-80E

U

21
KG-1D
RX

22

CE-7

C

67

KS-1F

T

22
KG-1E
RX

23

CE-7N

C

68

KS-2F

T

23
KG2-A
RX

24

CE-8

C

69

KS-3F

T

24
KG2-C
RX

25

CE-8N

C

70

KS-5F

T

25
KG2-D
RX

26

CE-10

C

71

KX-10

C

26

KG·2E

RX

27

CE-10N

C

72

KX-15

X

27

KG·3C

RX

28

CE-11

C

73

KX-21

X

28

KG-3D

RX

29

CE·11S

C

74

NS-10

T

29

KG-3E

RX

30

CH-7

X

75

NS-10N

T

30

KG-5C

RX
31

CS-9

X

76

NS-15

T

31

KG-SD

RX

32

CS-9E
X

77

NS-20

T

32

KG--6C

RX

33

CS-9T
X

78

NS-20A

T

33

KG--6E

RX

34

CS-11
X

79

NS-25

T

34

KG-7D

RX

35

CS-14
X

80

NS-30

T

35

KG-8C

RX

36

CS-14S
T

81

SC-3

U

36

RO

RX

37

CS-18
X

82

US-50

U

37

R1

RX

38

CS-18T
X

83

US-55

U

38

R-2

RX

39.

CS-21
T

84

US-6X

U

39

RX-l

RX

40

CS-21S
T

85

US-75

U

40

RX-2

RX

41

CS-35
X

86

US-8X

U

41

RX-3

RX

42

CS-35N
X

87

UST-7

F

42

RX-5

RX

43

CS-40
T

88

UST-8

F

43

RX-6

RX

44

CS-40A
T
89
UST-8A
F

44

RX-7

RX

45

CX4
C
90

UST-8C

45

RX-A

RX
Vertical Pianos

T Type = Fallboard has two-piece structure
X Type = Fallboard has three-piece structure (front piece is folded)
F Type = Furniture and Studio pianos
C Type = Continental Console Type
U Type = US Type (With Grand Style Cabinet)

Grand Pianos

GM Type = With a Lift Up Music Rack

RX Type = Regular Grand Piano Construction